About Nehemiah - The Leadership Company
RALPH MITCHELL - Chairman of the Board and co-founder of the company; he is a highly sought after speaker and trainer who is garnering recognition in the areas of motivation, coaching and goal setting. He has the respected reputation as a dynamic speaker/trainer who provides solid content and uplifting presentations to businesses, associations and educational institutions. He held a position of senior faculty member at the Center for Creative Leadership for 15 years. He received a B.S. from Knoxville College and also attended the Young Executive Institute, and the Graduate School of Business Administration at UNC - Chapel Hill.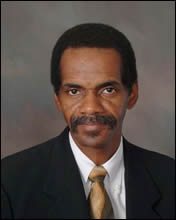 CALVIN RILEY - President CEO and co-founder of the company; he is a retired operations manager and engineer from the Procter and Gamble Company with 27 years of experience in management. He managed the supply chain for one of the businesses with net outside sales of $1 billion dollars. He also had global responsibility for implementation of technological/organizational interventions covering 5 countries and 17 locations. He has a combination of leadership knowledge and technical mastery skills. He received a B.S. in Mechanical Engineering Technology from Savannah State University; Executive Development Certificate - University of Tennessee Institute of Productivity, and attended Central Michigan University.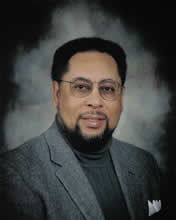 DR. MARVIN HALL - Vice President of Research and knowledge; he attended North Carolina A&T State University, where he graduated with a B.S. in 1971 and M.S. in 1979. Marvin received his Doctorate from Western Michigan University in 1991. He is an Assistant Professor at North Carolina A&T State University and adjunct Alamance Community College. He has been recognized in Who's Who in America as a Professor of Psychology on 5 separate occasions. Recently, the International Biographical Centre, Cambridge England, selected him as one of the Outstanding Intellectuals of the 21st Century.


NTLC CAPABILITIES and OFFERINGS
NTLC specializes in developing highly customized leadership models that will help organizations achieve consistent improvement in products or services provided to all stakeholders.
Leadership Training
A comprehensive approach to learning designed to develop leaders using innovative and practical methods
Executive and Personal Coaching
Help individuals to achieve personal and organizational goals
Performance Enhancement Tools and Models
Widely recognized assessment tools that identify behaviors and provide insights for personal development
NTLC supports its programs with the development of written materials, research, and other multi-media sources. NTLC has seasoned professional leadership with a proven track record in successful world-class organizations.